Free Hugs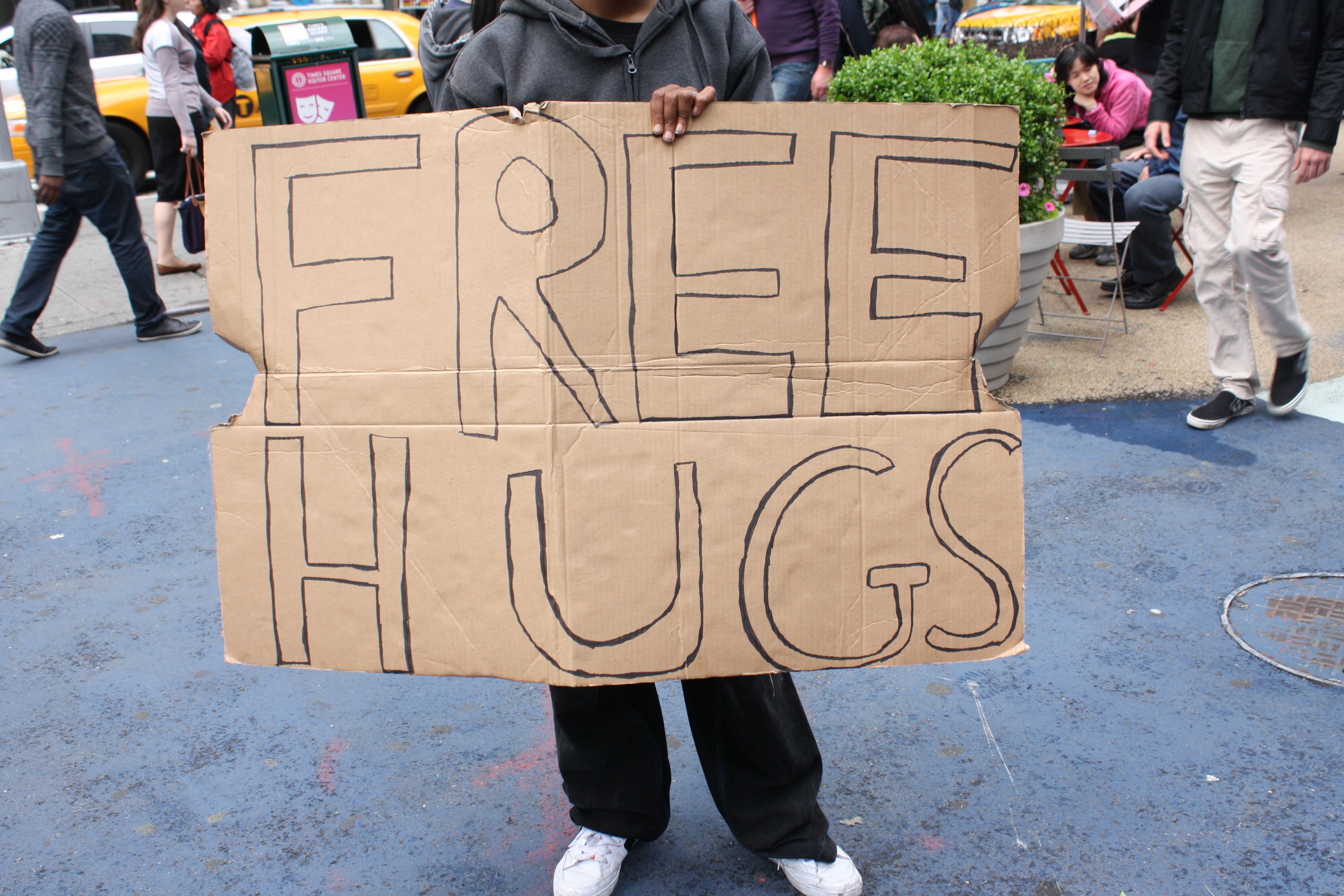 I took this picture in Times Square in May as I marveled at this guy who was offering free hugs to passers-by on the street. There is something so honest and vulnerable about a stranger on the streets of New York asking for hugs, but if you really think about it, it's simple – sometimes you just need a little "warm fuzzy" to help you through the day.
I got to work today and I had a bunch of "free hugs" waiting for me at The Envelope's Google Places page. I was overwhelmed by so much positive feedback and encouragement, and I wanted to give a big, hearty, sincere thanks to all of my wonderful customers who have left reviews on the Google site. I can't tell you all how much it meant to me to read such lovely and kind words about the work we have done for all of you over the past six years. I have gotten to know so many of you on a more personal level, and it brightens my day each time any of you walk through my door. You truly feel like extended family, and your continued business and kindness mean so much to me.
To all of you out there who have been perpetuating the friendly cycle of "hugs" in one way or another: YOU GUYS ROCK! I am constantly impressed and inspired by the kindness and generosity of spirit that I get to witness through working with all of you. (One of my long-time customers even offered to ship something for me the other day- thank you, Linda!!) To read such kind words, and see such thoughtful actions, makes me feel like we are all on the right track, and that we're all looking out for one another – and for that I'm incredibly grateful. Dayton is a "small town" at heart, and the lovely people in this community keep it feeling like a big family at times. I hope I can continue giving back to all of you and providing all of you with the service and products you have come to know and love here at The Envelope. Cheers!
---