Baby, it's cold outside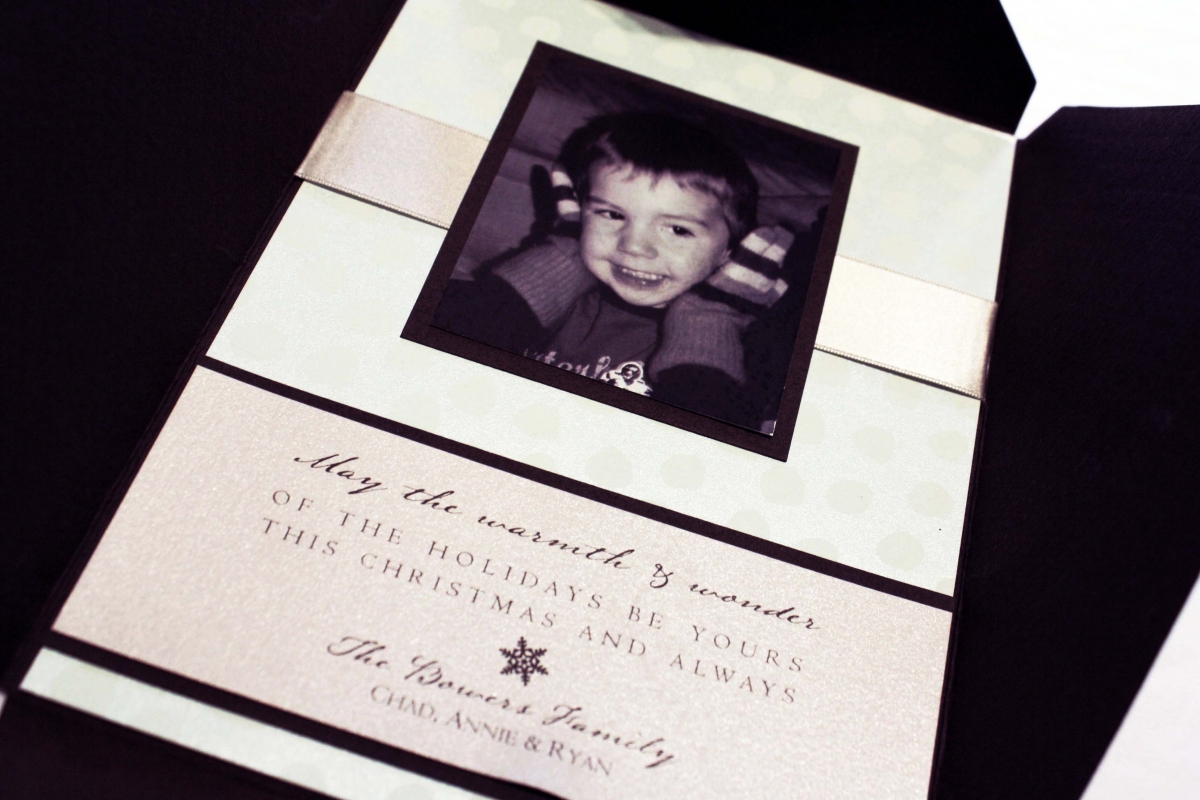 This is my baby (who isn't a baby anymore) staying warm on a chilly Fall morning in 2007. The morning I snapped this pic he had gotten into my closet and dug out my pink slipper socks and some striped hot pink fuzzy gloves. Still in his pj's, he brought them out into the living room, took all the cushions off the couch, put on the socks and slippers and proceeded to sit in his cushion fort watching Bob the Builder, oblivious to me taking about a dozen photos of this precious morning moment that I might not have remembered had it not been for the camera (another reason I love photography so much).
I'm one of those people who prefers candid shots over staged photos, and as soon as I started planning my Christmas card in 2007 I kept thinking of this picture of him with the fuzzy gloves, and the expression "Baby, it's cold outside…." In the end I opted for a different sentiment and decided to tone down the hot pink by converting the photo to sepia, but this was the most elaborate holiday card I'd done to date. There were about nine layers of paper and ribbon, including a 5×7 Envelofold from Envelopments, layered with a light blue polka dot paper and rich chocolate brown accents. I went with a lustrous silver printed card and matching envelope; most of the layers were handcut from larger pieces of card stock in order to create the framed look around the photo, the "Peace" seal on the back, and the greeting itself. It was worth it- every time I look at this custom creation I remember what the holidays mean to me- embracing love and family, and appreciating those moments in life that sometimes you're just lucky enough to capture on film.
---