Spotlight: Envelopments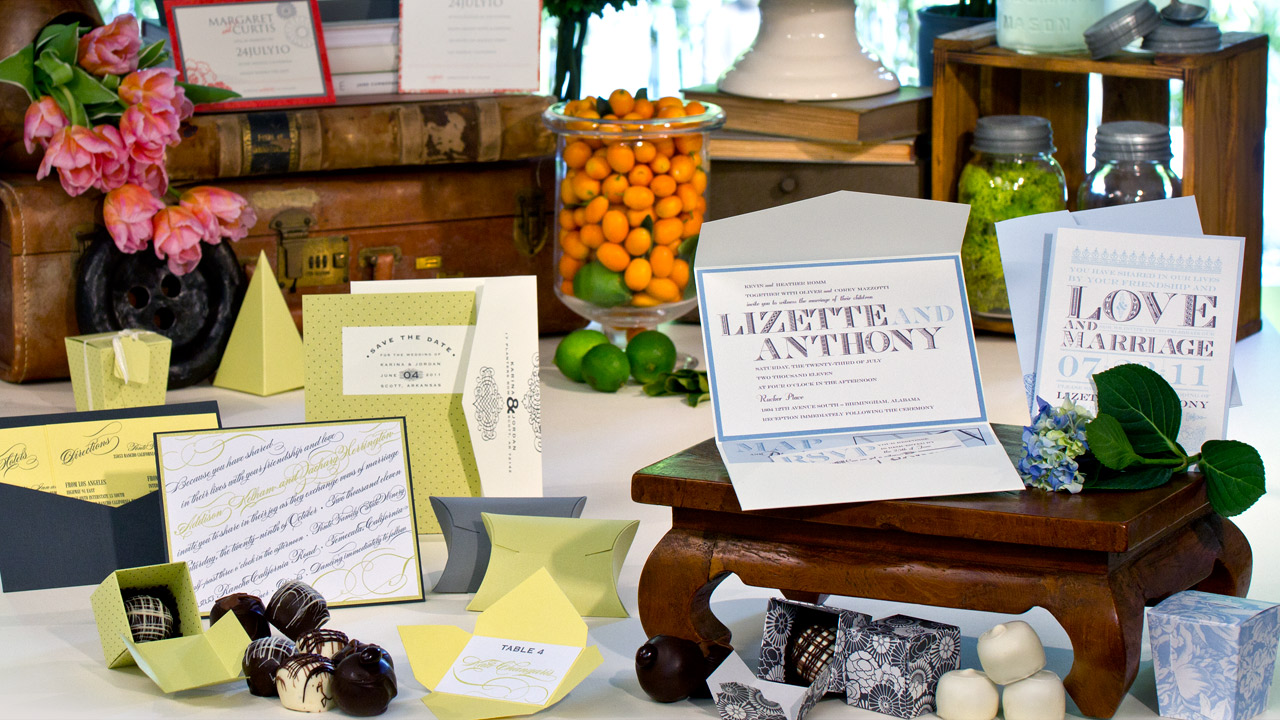 We do custom.
This is where it all begins…Consistently over the past decade, I haven't seen any one company rival the popularity of this custom design invitation line. Envelopments offers the ability to create your own one-of-a-kind invitation using layers of gorgeous card stock, original artwork, pocket folds, ribbon and more. Meet with one of our consultants to design the perfect invitation to represent the theme and colors of your wedding. Once you experience Envelopments, we're pretty sure you won't turn back!
Envelopments was recognized as America's favorite Invitation (2000) on the Today Show "Ties the Knot" – the first reality TV wedding where the audience could go online to vote first for the couple then the honeymoon, dress, cake and the invitation. Today, the Envelopments brand is recognized as a leader in premium, quality, custom communiqués and their products are used by thousands of designers in all 50 states and 32 countries around the world. With more than 230 card stocks, papers, liners and envelopes and more than 90 shapes and sizes with signature names like Envelofolds®, Portable Pockets®, Pocket Folds® and more, the Envelopments products are a constantly changing collection of fresh ideas and innovative designs you can tailor to fit your event.
Check out the Envelopments blog for fresh inspiration!
---